Ooma Office Base Station mobile quick start guide
Introduction
Setting up your Ooma Office Base Station is quick and easy.
Your Base Station includes one phone jack for connecting an analog phone/fax machine. The Base Station also includes a wireless radio that can link with up to four Ooma DP1 desk phones or Linx devices (for connecting additional analog phone/fax machines). If you wish to use more than four DP1 or Linx devices, you will need additional Base Stations.
Package Contents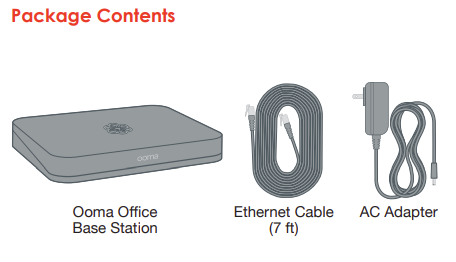 Step 1: Get Started
If your device is labeled Ready to Call, you may skip this step and continue to Step 2.
Otherwise, you will need to add your Base Station to your Ooma Office account.
Step 2: Connect your Base Station to the Internet
Use your Ethernet cable to connect the TO INTERNET port of the Base Station to an open Ethernet Ethernet port on your router or switch.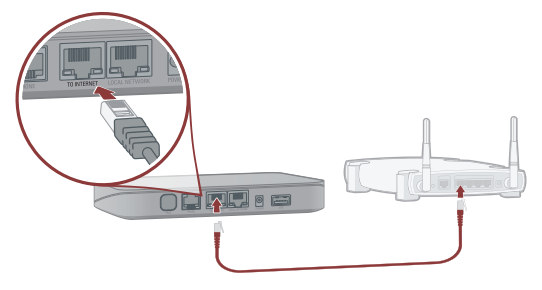 Step 3: Power Up Your Base Station
Plug the provided AC adapter into the POWER port. It is normal for the status light on the front of the Base Station to blink amber for several minutes while the device is booting up. The status light will turn solid blue once the system is fully functional.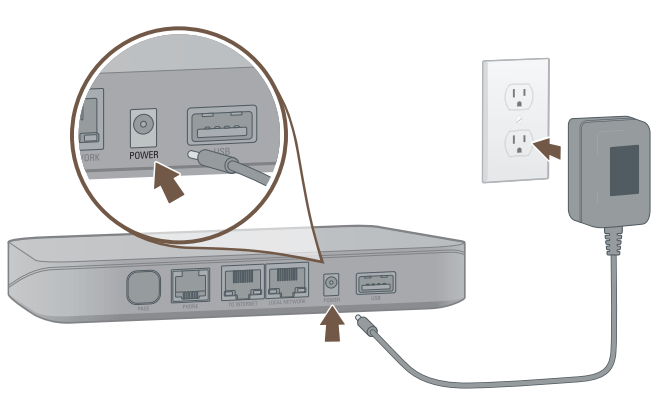 NOTE: Ooma is constantly working to improve Ooma Office and we frequently upgrade the Office software. If your device requires a software upgrade it may take 10-30 minutes to boot up the first time you plug it in. This is normal. Do not unplug the Base Station while it is upgrading. It will automatically reboot after the upgrade is complete.
Step 4: Connect Phones or Fax Machines
You may connect an analog phone or fax directly to your Base Station via the PHONE port. If you'd like to connect DP1 phones or Linx devices, please follow the instructions included with those devices.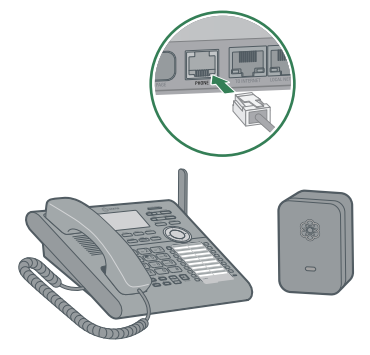 Once you've hooked up a phone, you're ready to start calling!