Ooma IP phone quick start guide
Introduction
Setting up your cordless Ooma IP phone with Ooma Office is quick and easy. Follow the instructions below to install your phone. You should be up and calling in a few minutes!
Package Contents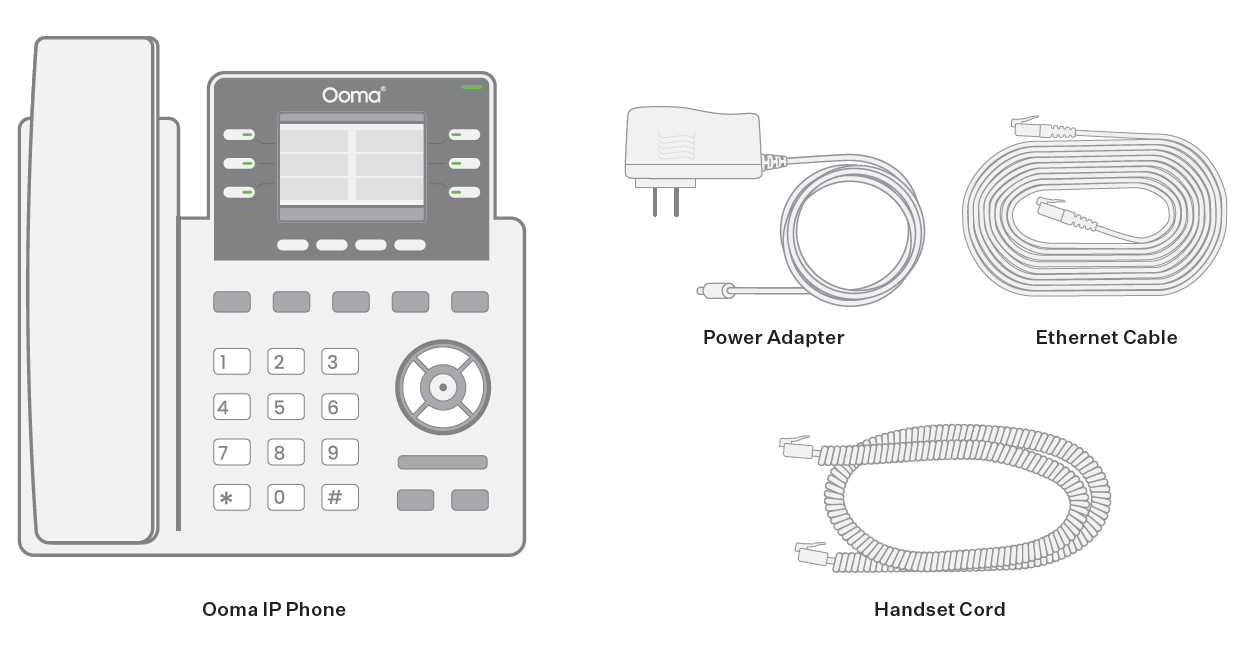 Step 1: Add the Phone to Your Account
If your phone is labeled Ready to Call, you may skip this step and continue to Step 2.
Otherwise, you will need to add your new phone to your Ooma Office account.
Visit http://office.ooma.com/add_device and follow the on-screen instructions.
Step 2: Assemble Your Phone
Attach the phone stand to the body. Align the stand

with the slots

, and slide right until you hear a click. Connect the phone handset to the handset jack

using the coiled phone cord.

Step 3: Connect Your Phone
Use the Ethernet cable that came with the phone to connect the INTERNET (

) port on the back of the phone to any available Ethernet port on your router or switch.
Connect the power supply as shown below. Skip this step if you are using Power Over Ethernet (PoE).
Once the phone is powered on and connected to the Internet, the startup process will commence automatically.

When you see your name and extension number (e.g. x1001) displayed on the screen, your phone is ready to use to make and receive calls!