Installation Instructions
The Quick Start Guide included with your Ooma Office contains a printed copy of setup instructions to which you can refer as necessary. This FAQ contains additional information that may be helpful to you as you install your Base Station.
Additional equipment
In addition to the equipment contained in the box, you will also need the following to complete the installation process:
Access to a high speed Internet connection
At least one telephone and phone cable
(Optional) Each Ooma Linx device will connect to a separate telephone or telephony device in your business (such as a fax machine)
Basic Ooma Office Base Station setup
Your device should be set up between your modem and your router for the best connection. Use the Ethernet cable included in the box to connect the TO INTERNET port on your Base Station to an open Ethernet port on your router.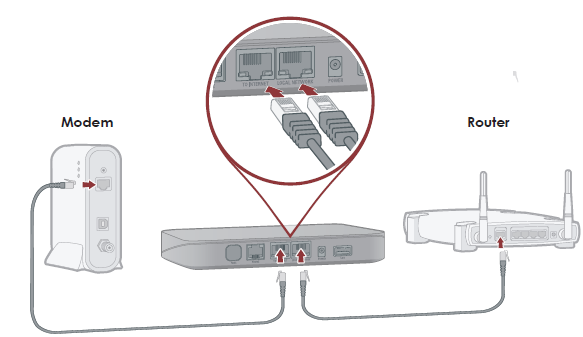 Then, use your phone cord to plug your analog phone or cordless base unit into the PHONE port on the Base Station.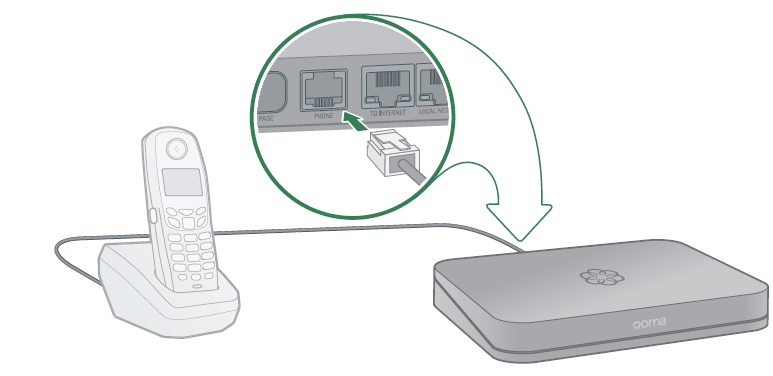 Finally, use the included AC adapter to plug in the POWER port.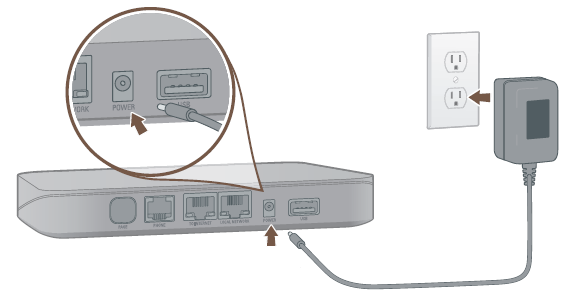 The first time you plug in your device it may require a software upgrade. If this is the case, it will take approximately 5-10 minutes to download the update and boot up for the first time. Do not unplug your Base Station while it is upgrading; it will automatically reboot after the upgrade is complete.
While your Base Station is booting up it is normal for the status light on the front of the device to blink for several minutes. The status light will turn solid blue once the system is ready for use.