How to update user profile information
To update your user profile, Log in to the End User Portal and select the Profile option on the menu bar.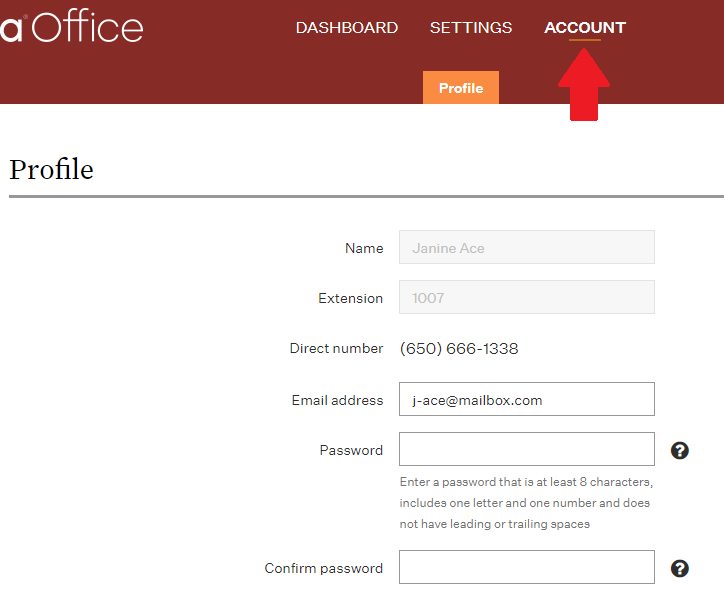 From the Profile interface, you can do the following:
Enter the email address associated with your extension in the "Email address" field. This email address will be used for Voicemail Notification emails.
If you want to update your password, enter it into the Password and the Confirm Password fields.
Click the Save button to save your settings.
Note: Only your Administrator can change your Name or Extension Number.