How to access voicemail preferences
To access your voicemail preferences, Log in to the End User Portal and navigate to the Voicemail option beneath the Preferences tab.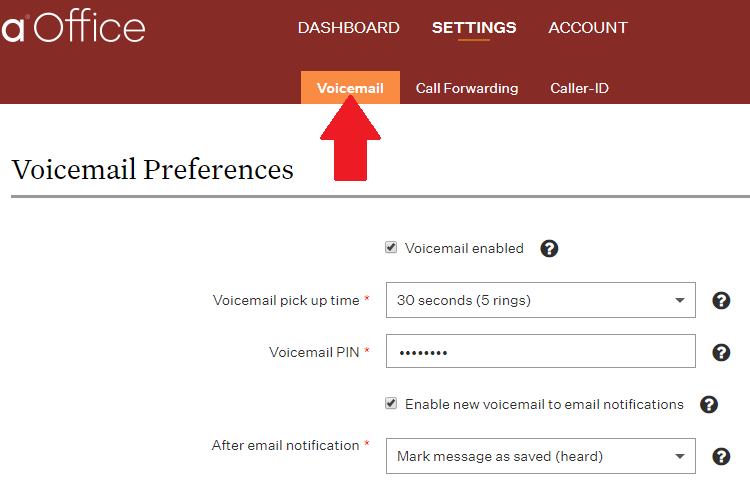 From the Voicemail Preferences interface, you can do the following:
Change your voicemail PIN by entering a 4-to-8-digit number. This PIN is used when you access your voicemail remotely.
Choose whether you want your voicemail to play instructions for callers. If this option is enabled, your voicemail will go right to the beep.
Choose whether to email voicemail notifications to your inbox. If this option is enabled, you can also choose whether to keep the voicemail marked as new, mark the voicemail as saved, or delete the message.
Click the Save button to save your settings.