Grandstream ATA mobile quick start guide
Introduction
Setting up your Grandstream telephone adaptor is quick and easy.
Your Grandstream telephone adaptor allows you to connect two (HT812) or four (HT814) analog phones and fax machines to your Ooma Office setup. Follow the instructions below to install the device. You should be up and calling (or faxing) in a few minutes!
Package Contents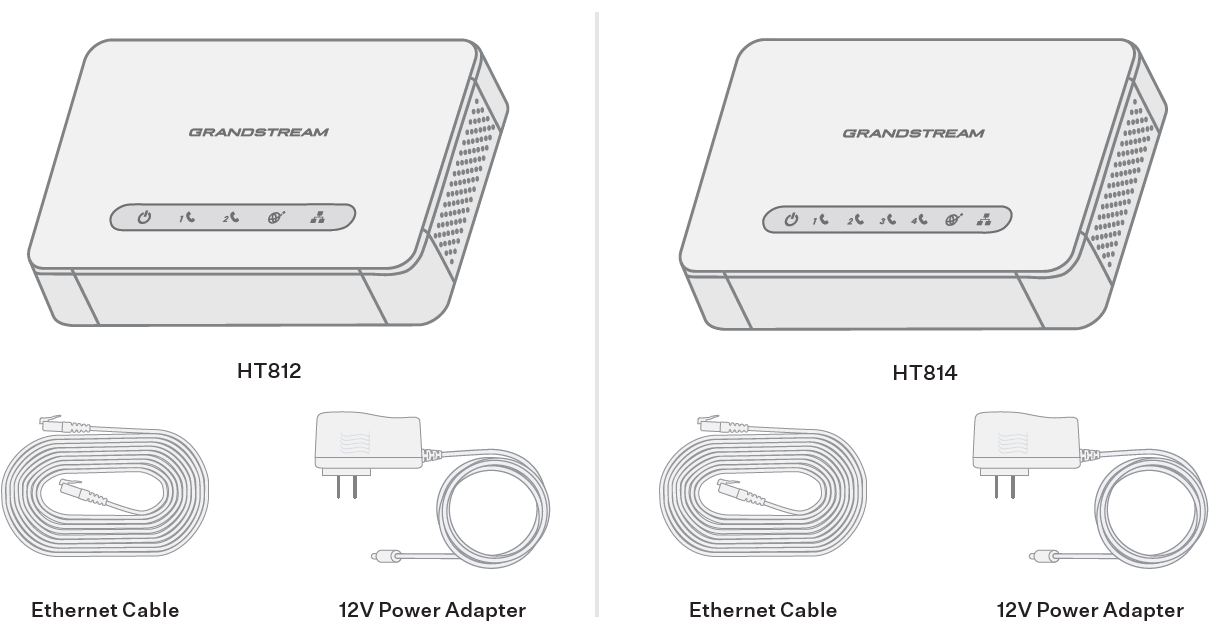 Step 1: Add Telephone Adapter to Your Account
If your device is labeled Ready to Call, you may skip this step and continue to Step 2.
Otherwise, you will need to add your telephone adapter to your Ooma Office account.
Once you have added the telephone adapter, continue to Step 2.
Step 2: Connect your Adapter to Power and the Internet
Use the included Ethernet cable to connect the WAN port

on the back of the device to an open Ethernet Ethernet port on your router or switch.
Connect the power adapter to the device

and plug it into a wall outlet.
After 30 seconds, the Power and WAN LEDs should be lit a solid blue.

Step 3: Connect Phones or Fax Machines
Use a standard telephone cable (not included) to connect an analog phone or fax machine to one of the available phone ports located on the back of the device

. If a phone port is ready for use, its Status LED will be lit a solid blue. Once you have connected a telephone, you can begin calling and faxing.