Connecting devices to the Ooma Connect Base Station
You can connect almost any Internet-enabled device to the Ooma Connect Base Station! If you have multiple devices to connect, please see this article to determine whether you need to purchase a new router to get started.
Begin by connecting your router or switch to the LAN port on the Base Station, as shown below: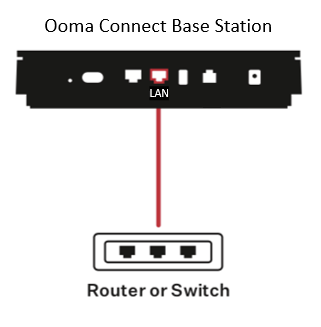 You can now use the router or switch to connect a wireless access point or to directly connect any Internet-capable device. The Connect Base Station can also support one analog telephone or telephony device like a fax machine. Just connect the device to the PHONE port on the back of the Connect Base Station: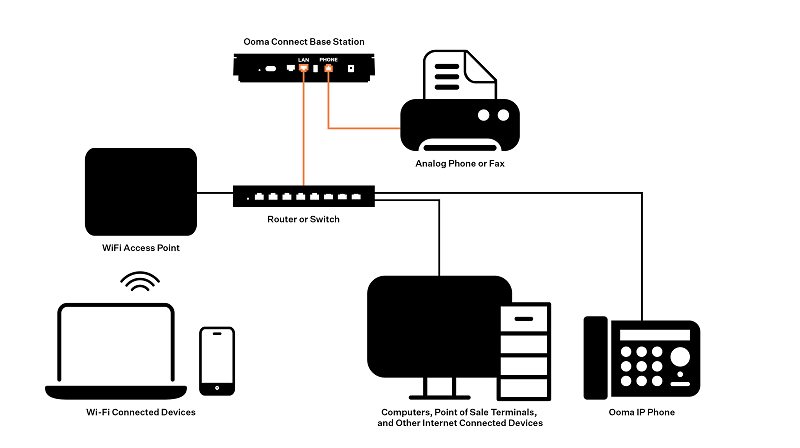 If you have more than one analog device to connect, you can sync up to four Ooma Linx devices with the Connect Base Station to expand your setup.
An example of a complete setup might look something like this: