How to make a call with the End User Portal
To use the Click to Call feature, enter any phone number that you want to call in the text box at the top of the screen next to your username and then click the Call button.

Alternately, you can use the Make Call button on your End User Portal Dashboard.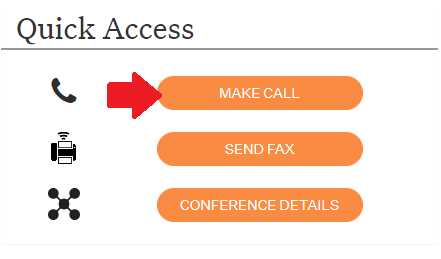 Your Ooma Office extension will start to ring. Answer your extension to connect the call.
You can dial internal extension numbers, US or Canada phone numbers (e.g., 650-555-1212), or international numbers (e.g., 011 followed by country code and phone number). Keep in mind that if you dial international numbers, additional charges may apply.