How to check call logs in the End User Portal
To view your call logs, Log in to the End User Portal and navigate to the Dashboard page. There, you will see an overview of your extension's most recent incoming, outgoing, and missed calls.
If you would like a more in-depth breakdown of your call logs, navigate to the Call Logs section: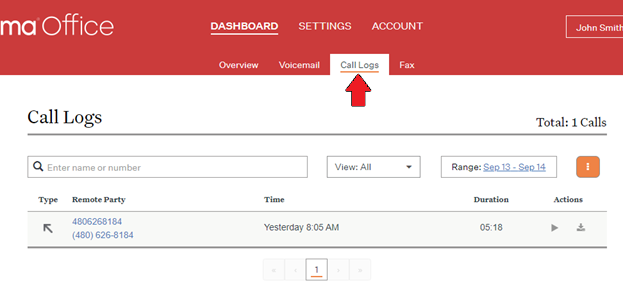 You can perform the following actions from the Call Logs interface:
Click the View menu, where you can choose whether to view all calls or to filter to only incoming or internal calls.
Click the remote party's phone number to return the call using the Click to Call feature.
Click the Download to Computer button to export your call logs. The company's call logs will be saved to your computer as a CSV file (which can be opened in Microsoft Excel and other spreadsheet programs).