Google Assistant Integration
Please note that Google is discontinuing its Conversational Actions services for all third parties like Ooma. As a result, this feature will no longer be available after June 13, 2023.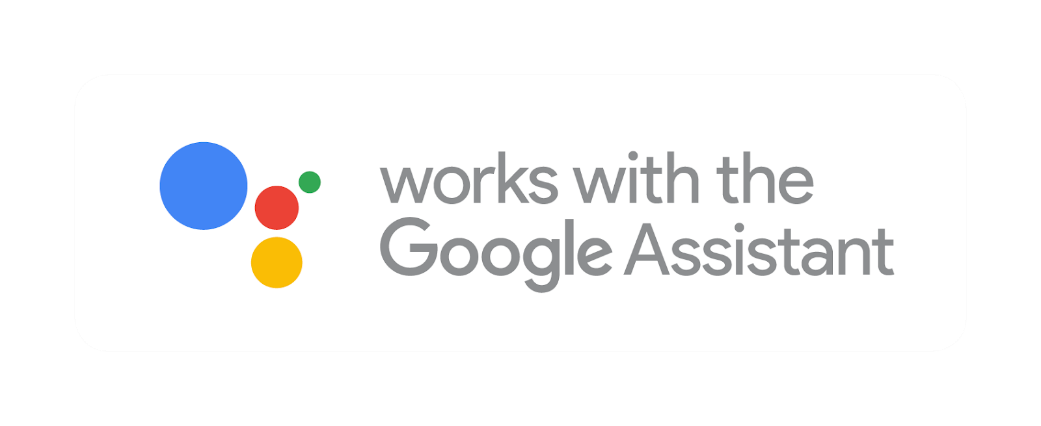 Ooma now works with the Google Assistant so you can use your voice to control your Ooma system from a Google Home, an Android device, or an iOS device.
Capabilities
Stay in the know. Control by voice.
Check security status You don't even need to get up from your sofa to learn the status of any sensor in your home. The Ooma Google Action will tell you whether any part of your Ooma Smart Security is in the alert state, like ifa particular door or window is open. It will also inform you if there are sensors whose battery will need to be replaced soon.

Disarm Allows you turn off the alarm by voice in the event that your smartphone isn't around or has a dead battery. Before the system can be disarmed, you'll need to provide your PIN code.
Things you can say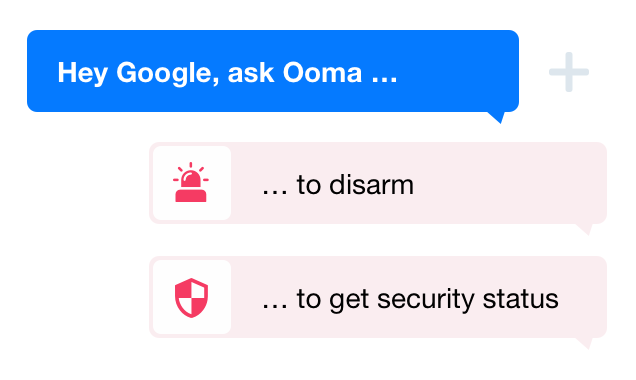 When talking to the Ooma Google Action, remember to begin your conversation by saying "Hey Google, ask Ooma…" and then continue with a relevant word or a phrase.
To check the security status, you could say something like:
Hey Google, ask Ooma…
    …how is house
    …to provide status
    …to get security status
To disarm the system, say something like:
Hey Google, ask Ooma…
    …to disable alarm
    …cease alert
    …to turn off with PIN 1234
    …to disarm
Don't worry about trying to remember the exact phrase. It's likely that the artificial intelligence inside Google Assistant will understand what you're trying to do.
Get started
The guide below will help you connect Ooma with your Google Assistant.
Download the Google Assistant app on your smartphone. You can find it on Google Play and the Apple App Store.
Open the Google Assistant app on your smartphone. Go to 'Explore.'
Search for "Ooma" and tap on it.
Tap the "Link" button.
Sign into your Ooma account.
Once you're signed in, tap the "Active" button.
You're all set. You can start a conversation by saying, "Hey Google, ask Ooma…".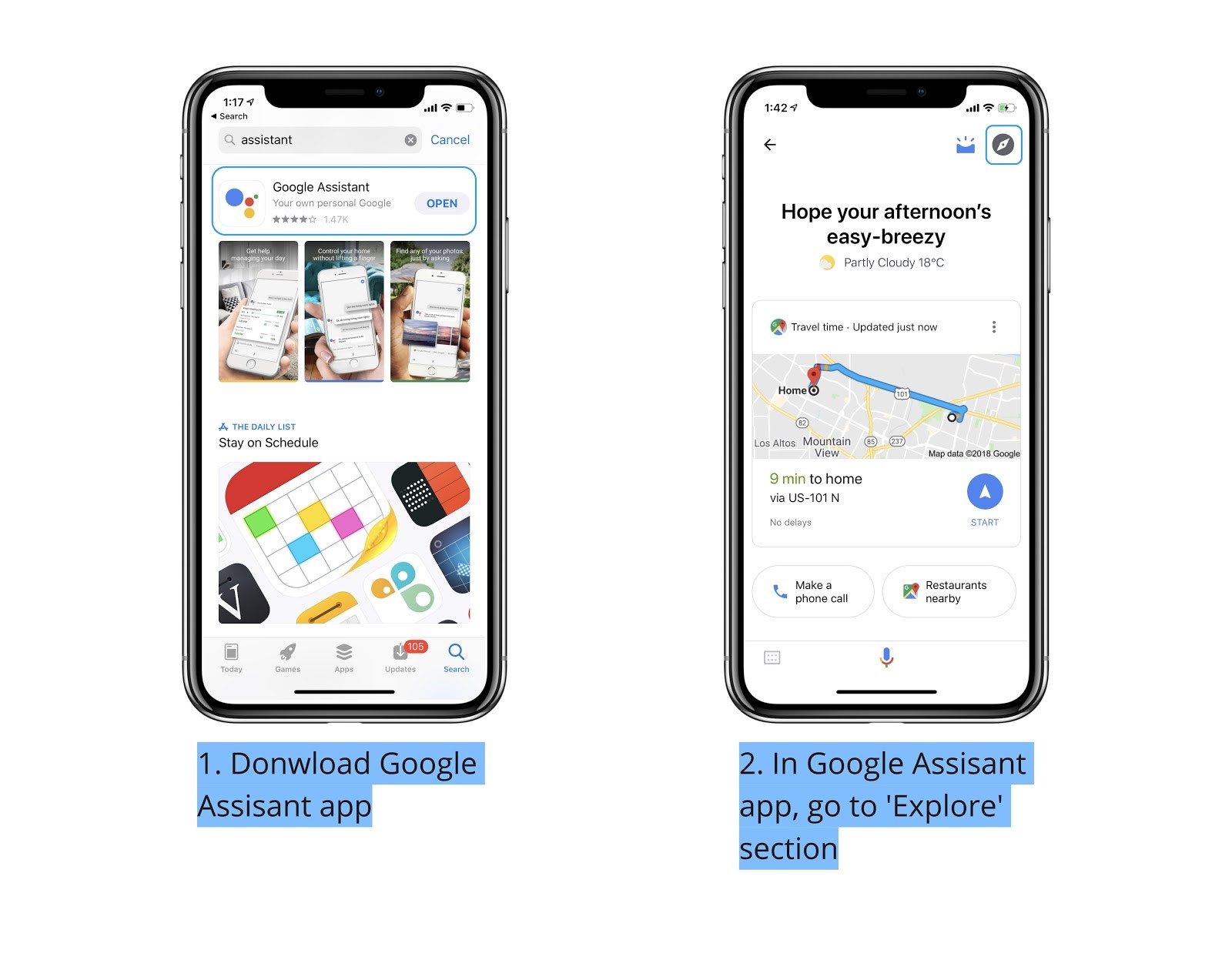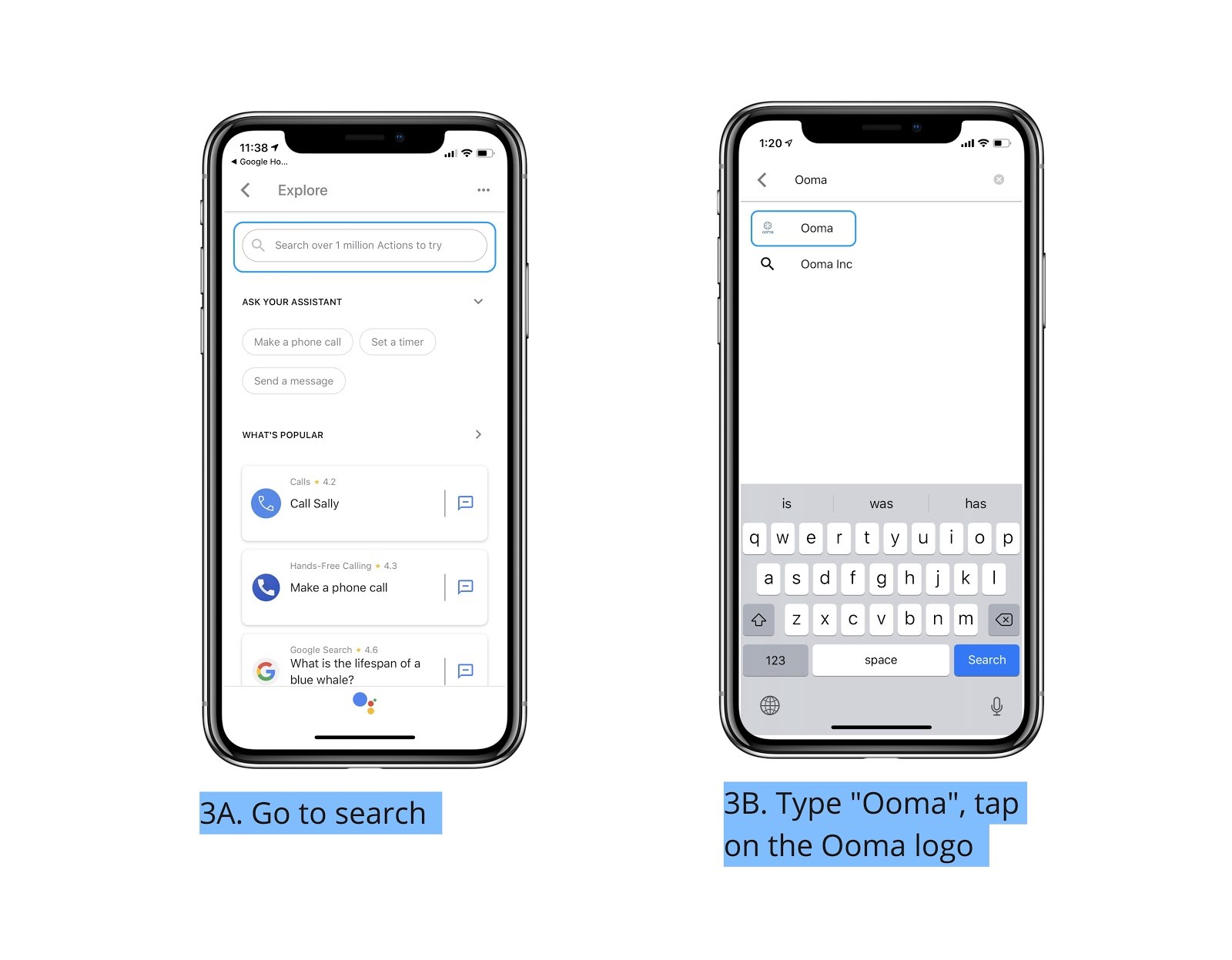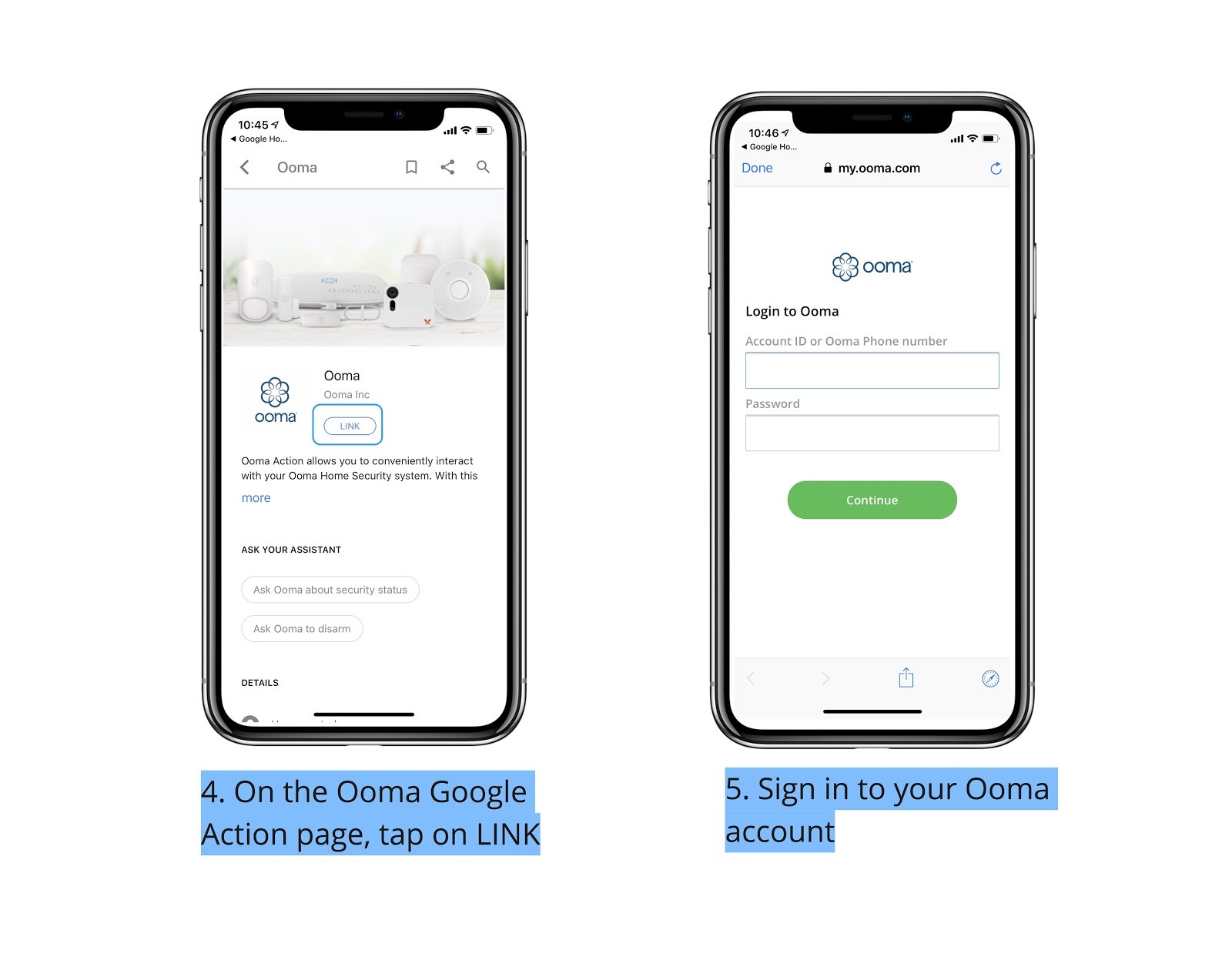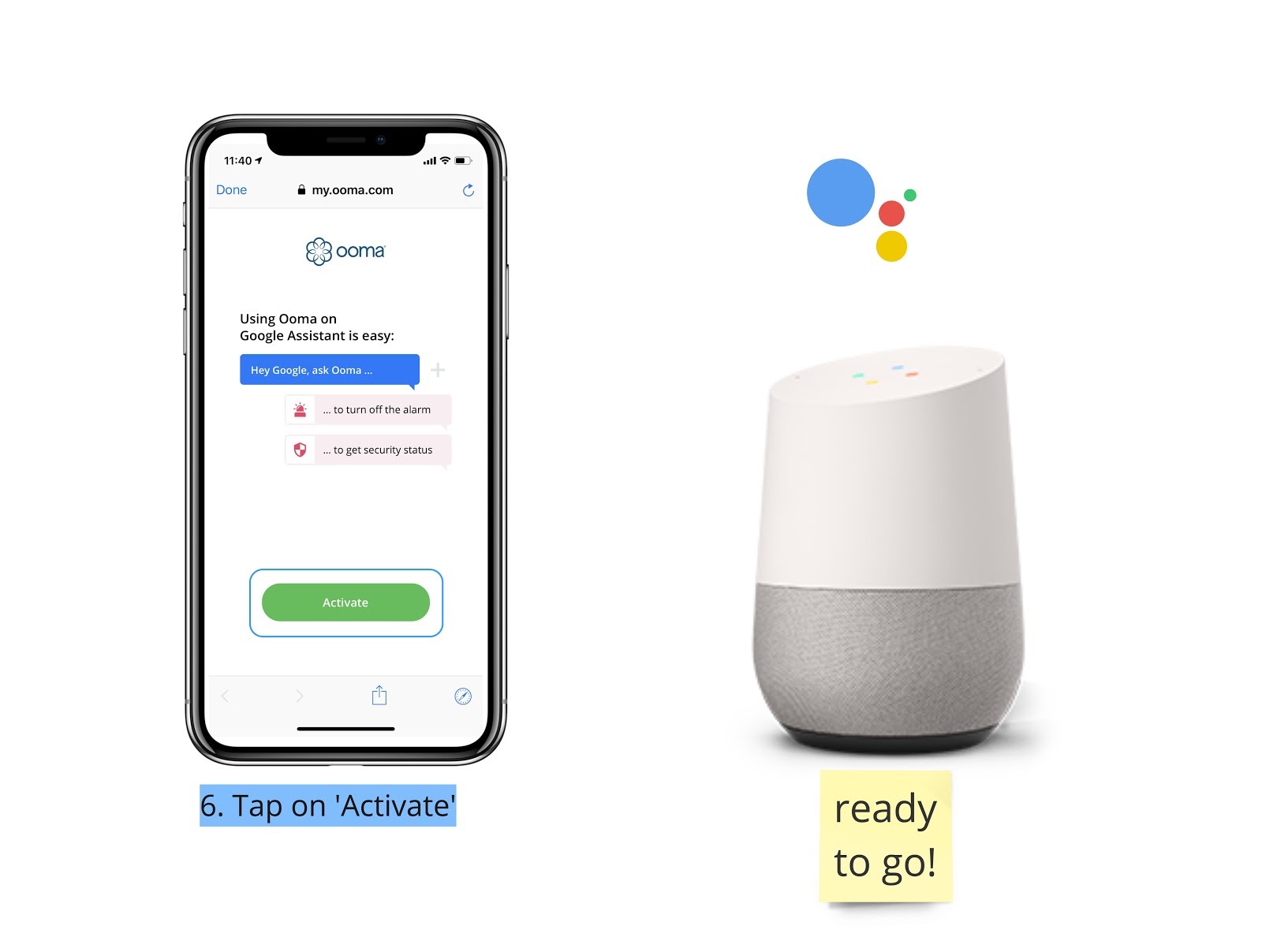 FAQ
>On which devices can the Ooma Google Action be enabled?
The Ooma Google Actions works on:
Google Home (smart speaker)
Smart devices with the Google Assistant built -in Google Assistant
Android devices with operating system versions 5.x and above
iOS devices with operating system iOS 10 and above
>How do I add and manage my Ooma Smart Security PIN?
The default PIN for Ooma Smart Security is 0000. You can update the PIN in the Smart Security app.
>I have problems with account linking
Make sure your Google Assistant app is signed into a Google account.
>I cannot find the Ooma Google Action in the Google Assistant catalogue
This link https://assistant.google.com/services/a/uid/00000003f7f74e27?hl=en will take you directly to the Ooma Google Action.
>What if I have found a problem or have an idea how to improve the Ooma Google Action
Your feedback is always welcome. Ooma wouldn't be where it is without the help of our proactive customers. Please drop us a note at voice-apps@ooma.com.
Relevant Links:
Ooma Alexa skill (works on Amazon Echo and other Alexa-enabled devices)